Our Vision
It's time to create a more honest and inclusive politics – one that centers Dignity for All.
Make Government Work for Wisconsin's Exhausted Majority
Politicians in Washington demonize each other, polarize the American public, and neglect their jobs for a simple reason: it's highly profitable to do so. As a result, we have lost trust in our politics — over 80% of Wisconsinites believe the federal government is fundamentally broken.
That's why Steven has committed that his first piece of legislation will aim to get Members of Congress to do their job, empower working people in politics, and root out corruption.
Steven is proud to be the first and only candidate to champion many of these measures. Highlights of the proposal include:
Ban Members from fundraising while Congress is in session

Achieve Final Five Voting (open primaries and ranked-choice voting in general election)

Enact term limits for Members of Congress and restore a citizen legislature

End legalized bribery in Congress, banning lobbyists and special interest sponsorships of Members and their committee assignments

Enable working people and non-traditional candidates to run for office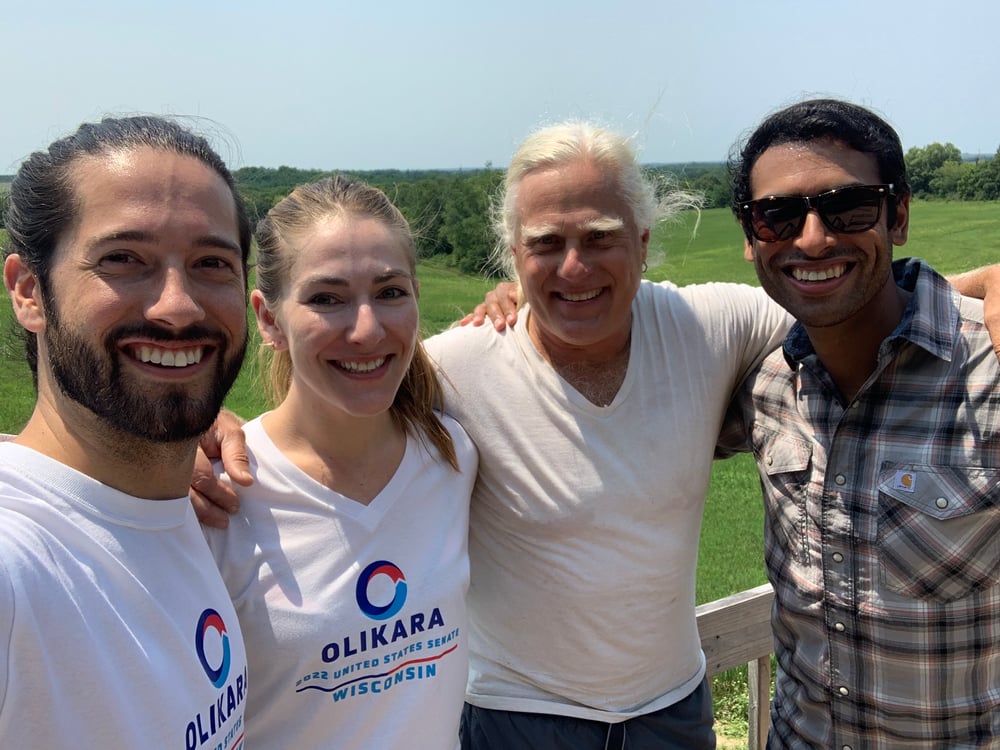 Dignity for All
Too many fellow Wisconsinites have been left out of politics while millionaires & billionaires in Congress fight amongst themselves. We must craft legislation with people who are closest to the issues. Here is our Dignity for All Agenda:
Environmental Dignity
Pass a 100% clean energy standard

End fossil fuel subsidies

Invest in clean energy and green technologies

Protect public lands

Stop Line 3 and new extraction

Expand regenerative agriculture
Economic Dignity
Invest heavily in technical and vocational education, expand apprenticeships

Establish universal broadband internet

Target federal resources for entrepreneurs and family farmers

Innovate in and regulate emerging technologies like artificial intelligence, cryptocurrency, and social media

Invest in job and small business opportunities for veterans
Human Dignity
Update Americans With Disabilities Act

Guarantee universal healthcare

Increase mental health providers & access statewide

Ensure universal background checks for firearms

Protect women's freedoms by codifying Roe vs Wade

Ban the ex-felon box

Legalize cannabis and psychedelics, expunge records of nonviolent drug offenders