About
Learn more about Steven Olikara – a recognized change maker.
A Proud Wisconsinite
Steven Olikara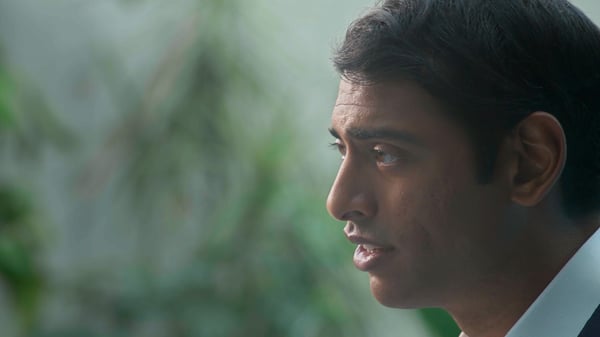 Steven Olikara is a nationally recognized change-maker, entrepreneur, political commentator, and executive. He is the Founder & Former CEO of Millennial Action Project (MAP), the largest nonpartisan organization of young elected leaders in the U.S. Steven's commentary has been featured on numerous media outlets, including CNN, MSNBC, Fox News, NPR, NBC, the Washington Post, and USA Today. He recently made history as the first South Asian candidate for U.S. Senate in his home state of Wisconsin, garnering national attention for his debate performance and fresh approach to politics.
His journey is featured in the documentary film, "The Reunited States," on Amazon Prime and PBS. Steven also hosted the podcast series, "Meeting in Middle America," which featured guests such as Oscar-winning screenwriter John Ridley, former U.S. Senator Russ Feingold, and Emmy-winning comedian Charlie Berens. He is a frequent speaker on civic leadership at venues such as the Aspen Ideas Festival, Harvard's Institute of Politics, SXSW, the National Press Club, the White House, the United Nations, and more. In 2018, he was invited to testify before Congress on issues facing millennial entrepreneurs and gig economy workers. An avid musician, Steven is a former radio DJ in his hometown of Milwaukee, WI, and co-author of the book, JFK: THE LAST SPEECH, on the role of artists in democracy.
Previously, Steven has advised two multi-platinum recording artists on youth empowerment and sustainable energy initiatives, including Akon Lighting Africa which electrified over 1 million homes in Africa with solar power. Steven serves on numerous Boards focused on causes close to his heart: human rights, democracy, national service, and the performing arts. He graduated from the University of Wisconsin-Madison and has won numerous awards, including Forbes Magazine's 2017 30 Under 30 in Law & Policy, the Global Shaper designation by the World Economic Forum, and the Truman Scholarship.